Our Company
PTUNING is your premier specialty performance, OEM, aftermarket, and full service repair shop and parts distributor in Northern Virginia since 1998. We have a team of automotive enthusiasts here to make the most out of your daily driver, race car, or weekend project. Specializing in the aftermarket performance industry, we have extensive experience preparing high performance vehicles for the most abusive of conditions; everything from road racing, to drifting, to the everyday hum and drum of Northern Virginia/DMV traffic, we have the parts and the knowledge for you. Not only are we a fully authorized and licensed distributor and installer of all of your favorite aftermarket and OEM components, we also offer a range of our own in-house designed, engineered, and fabricated parts ranging from license plate relocation kits, all the way to full turbo kits. Our passion, exceptional team of knowledgeable enthusiasts, and never ending desire to improve your car is what sets us above and beyond. Come check us out and see what the competition is trying to keep up with.
Meet Our Team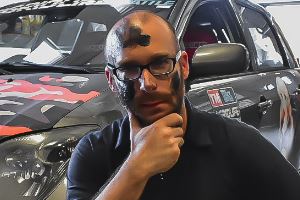 Justin C
Service Manager / Master Technician
Justin C
Justin is a lifelong fan of going fast. Justin comes from a nationally competitive street luge background, where decided that's not the only kind of roller skate he can take to triple digit speeds, and now drives a highly modified Scion xA (Edna) in multiple Time Attack organizations. Before he devoted all of his spare time into Edna, Justin was a full-ride scholarship recipient from UTI, where we were lucky enough to grab him and put him to work making everyone else's cars almost as fast as his. Justin is not only our head technician, he is one of master fabricators and service manager. He's also a lover of fine wine and cheese, an avid supporter of animal rights and care, and clearly a cornerstone to our success.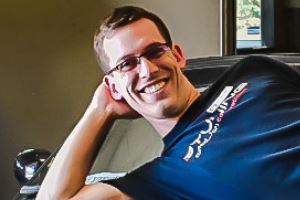 Jack M
Sales Advisor / Service Project Manager
Jack M
Jack grew up like the rest of us, as a car fan. While other kids were playing with toy trains or Hotwheels, Jack was taking them apart to build them more efficiently. That passion for efficiency has translated into his racing life as well, transitioning from a bigger/heavy BMW to his current turbocharged NA Miata as his track weapon. Jack also competes in local Autocross events, as well as various Time Attack and other open lapping events up and down the east coast. Jack received his degree in Automotive Technology in 2014 and puts that knowledge to work every day. In the rare event you can't find him here, Jack likes to spend his time playing guitar, working on his racecar, or otherwise honing his skills on the track or simulator.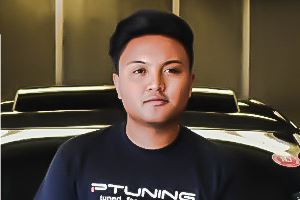 Harry R
Sales Advisor / Service Project Manager
Harry R
Harry is our resident fitment and stance expert. When our other cars are blasting around the track, Harry is parked front and center winning all the show car awards in his stunning MK6 GTI. Harry provides a unique perspective to our team, born and raised in Madagascar, he spent most of his time growing up watching his father rally race Peugeots around the country-side. When he made it to the states, that love of cars followed and Harry never looked back. Harry is in the process of achieving his private pilot's license, as well as attending business school to further himself and his career. When he's not diligently working on moving forward, you'll find him cruising around scenic venues with his crew looking for the perfect photographic opportunity for their sweet rides.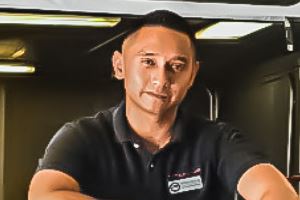 Patrick K
Sales Advisor / Service Project Manager
Patrick K
Patrick adds a great deal of automotive passion to the team, as well as adding to the international flair and perspective. Patrick was born and raised in the Philippines where his father started that automotive passion as young as 3, when he received his first go-kart. Patrick came to the States in the early 2000's, and since then, he has had over 30 vehicles, most of which have been modified in some way or another. From JDM to USDM, turbo's to N/A, chances are Patrick has owned one and modified it. When Patrick isn't working on one of his project cars, he can frequently be found at the track with the rest of the team in his R33 GTR, running around Pev's paintball arena, or mountain biking in the Shenandoah region.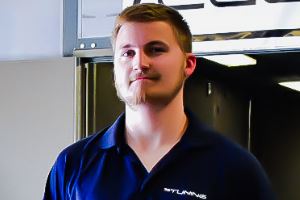 Tom C
PTUNING Product Specialist / Online Sales Support
Tom C
Tom is another devoted 'petrol head' that adds a great of automotive passion to our group. Tom's first car was a mostly stock Mustang, after spending all of his money on tires, he moved into the Miata scene where the track side of things took priority. Since then, he has owned multiple other Miatas, 240s, Mustangs, and likes to spend as much time as possible honing his skills sideways or maintaining his many project cars. Tom has a wealth of knowledge and a genuine passion for cars and driving, he puts that knowledge and passion to work every day to help make your car even better.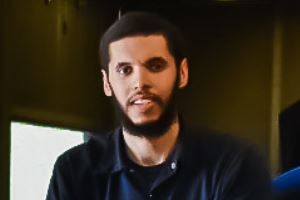 David R
Senior Technician
David R
David has been with us for quite a few years now, and continues to improve his skills and establish himself as a key to our success. He has a keen eye for detail, and a borderline obsessive compulsive behavior when it comes to his installations and modifications. This eye for detail is evidently apparent in his beautiful all motor DA Integra, and all of his work projects where you see the hose clamps and wire ties are perfectly parallel and clocked to match one another. When he isn't calculating the perfect angle to complete your project, David is working on restoring his first gen 12 valve Cummins pickup or thrashing his Integra around the track with us.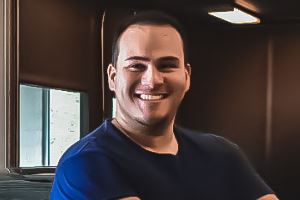 Christian F
Service Technician
Christian F
Christian is our resident Euro-tech. Coming most recently from a BMW/MINI dealership and his time modifying his personal Volkswagen Jetta and E46 BMW, he has the knowledge, patience, and experience (and specialty tools and Torx bits) to make sure your ride is performing at its best for years to come. Christian is meticulous about the comfort and ride of your car, he is our go-to suspension tech to have your ride dialed in for daily abuse or maximum attack at the track. Christian is very family oriented, when he isn't working on cars, he enjoys spending his time relaxing, watching soccer, football, Motor Trend, or hanging out with his family at the pool or the movie theater.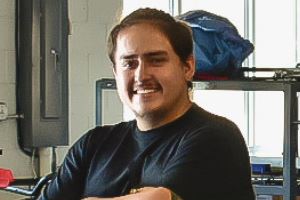 Zach G
Service Technician
Zach G
Zach joined the team after an extensive history in the dealership and routine maintenance side of the automotive industry. While he was working on maintaining every day daily drivers, he would modify his own and friend's cars on the side, until he realized that's where he was enjoying himself the most, so he made the change. Zach is another car guy like the rest of us, he daily drives a modified MazdaSpeed3 and is in the process of fixing up his old FC RX-7. When he isn't working on his toys or spending time with his wife and puppy, Zach also enjoys his photography hobby, which he has been kind enough to share with us in the form of the profile pictures you see on this page.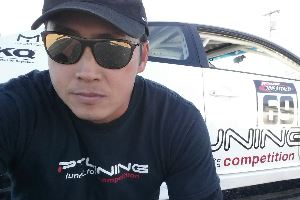 Toan N
Master Tuner
Toan N
Toan is our in-house master EFI University certified tuner with over 20 years of experience tuning countless performance vehicles. One of the few tuners in the world that can do what he does, Toan has extensive experience on multiple tuning suites including (but not limited to) Cobb, ECUtek, UpRev, Haltech, Megasquirt, AEM, Hondata, and so on. He has tuned everything from his daily driven monster of an S2000, to drag setup Evo's, to our head tech's track focused Scion xA. Toan is a master of his art and takes his time to ensure nothing is left on the table. After he is satisfied with the car on the dyno, he takes the time to street verify your car so you can beat it around the track then comfortably drive it home or even through the drive-thru without having to worry about stumbling or difficult day-to-day driving characteristics that can be common on modified vehicles. When Toan isn't working hard to maximize your engine output, he can be found working on his own personal business venture as he designs his own e-bike, or at the R/C track beating up on the competition.